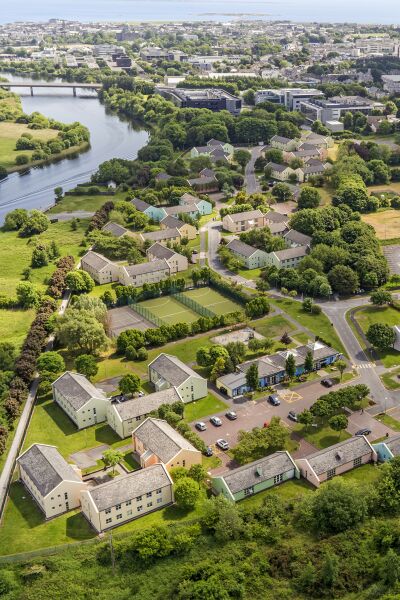 Welcome to NUI Galway's campus accommodation website. Consisting of the self-catering complex Corrib Village, NUI Galway campus accommodation is offered to both students (during the academic term) and visitors to Galway (during the summer months).
The complex is beautifully nestled on the banks of the River Corrib and located only minutes from the vibrant and cultural Galway city, making it the perfect option if you are looking for comfort and affordability in an ideal location.
NUI Galway campus accommodation is part of the Campus Living group, which brings together state-of-the-art campus facilities and commercial services at the National University of Ireland Galway.
Interested in working at Corrib Village? View current job vacancies here.